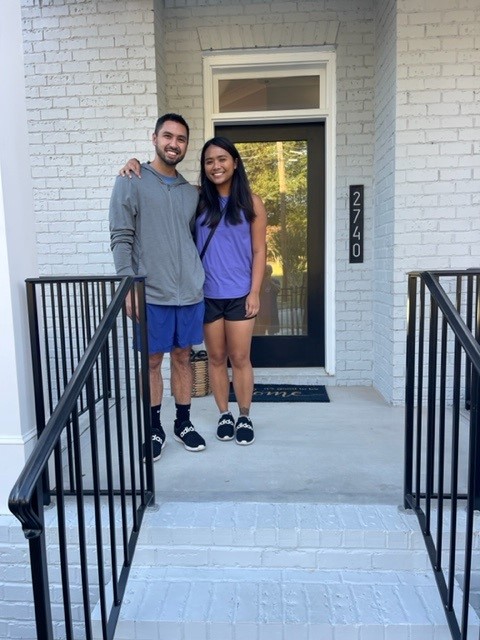 "One Of The Most Important Decisions Of Your Life"
As first time homebuyers, the process was very new to us and there were a lot of things we weren't aware of. Dean did a fantastic job of patiently explaining to us how everything worked and what to expect. He was also very available via text and phone call pretty much whenever we had questions. We both work 9-5 so it was amazing that Dean was able to show us homes in the evenings. Buying a home can be a stressful experience, but we felt like Dean made it easy and as stress-free as possible. We felt like he had our backs and wasn't just trying to sell us quickly on any house; he was genuinely interested in helping us find the right one. We really liked that he always gave us things to take into consideration for each property, and he brought in questions we didn't even know to ask. Dean is really knowledgable and has a wealth of experience. He's also a good person that you can trust when making one of the most important decisions of your life! Will recommend Dean to all our friends and family looking to buy a home in the Atlanta area.
"One Of A Kind"
"Dean Buchan is one of a kind. When I fist began my house hunting endeavor 2 years ago, I was paired with Dean by my bank. I was nervous about home buying and honestly not ready. Dean was so patient with me. I ended up retreating from house searching but knew I would reach back out to Dean when I was ready. Dean was supportive of my decision and did not pressure me to continue. I was appreciative of that. I re-entered the housing market recently with Dean as my agent. As a first-time home buyer, I was unfamiliar with everything and already weary about the process. Dean created such a positive experience for me and made the process less intimidating. His knowledge, guidance, support, and care for me as a home buyer was reassuring. When I could not attend my inspection, Dean was there. He lead me step by step. Dean is responsive, considerate, professional and punctual. I am grateful for Dean. He is an excellent realtor and truly a great person. Dean has my highest recommendation!"

-- Miranda Blais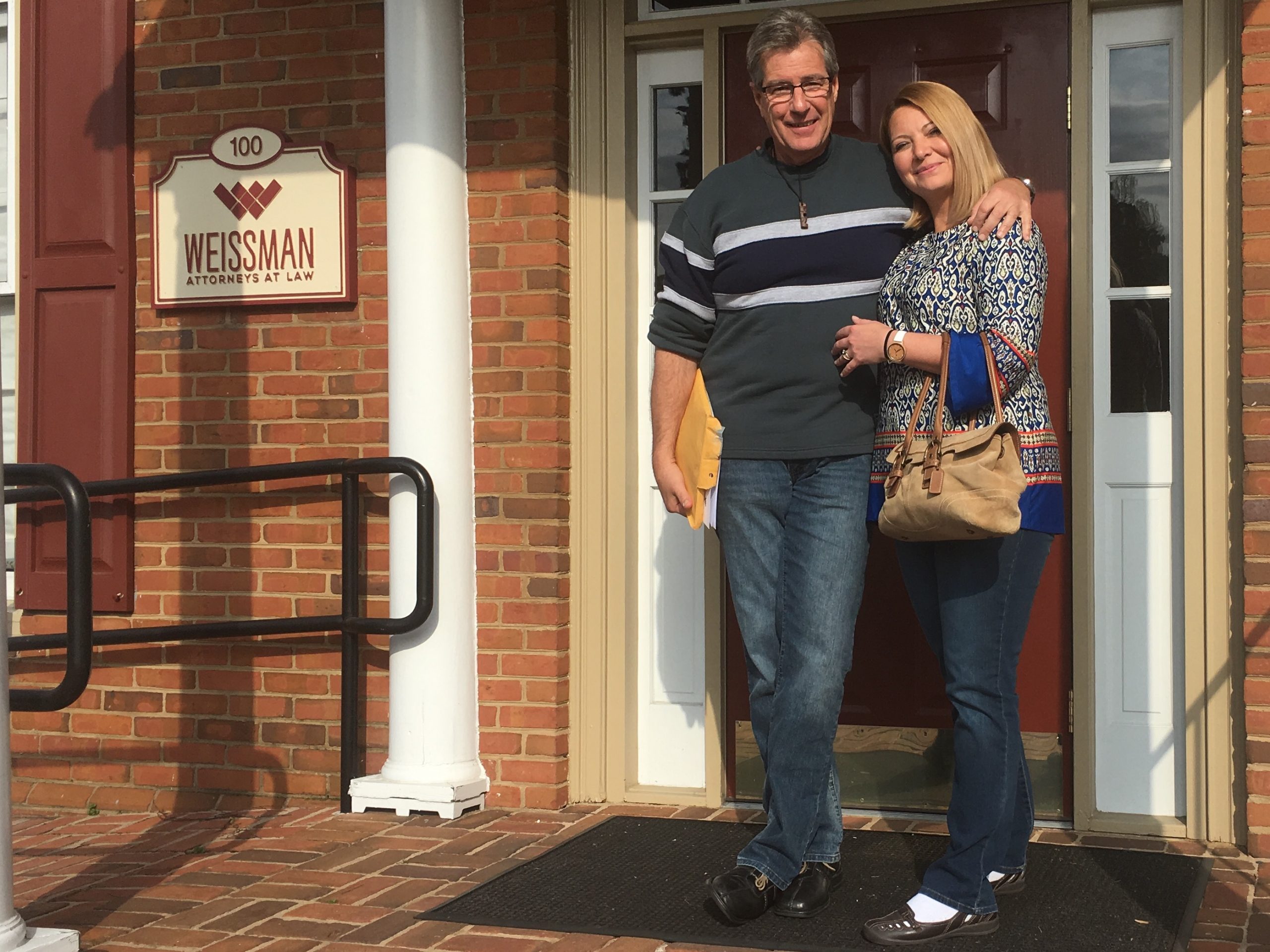 "Tenacious"
"Dean is a wonderful realtor - he is tenacious and will do everything within his power to get you into your new home. We had some challenges with our appraisal and he stuck with us step by step and got us to closing. He communicated with us and coached us every step of the way. We are fortunate we found him and we love our new home. I couldn't recommend him more highly - "

-- Sandra Thompsen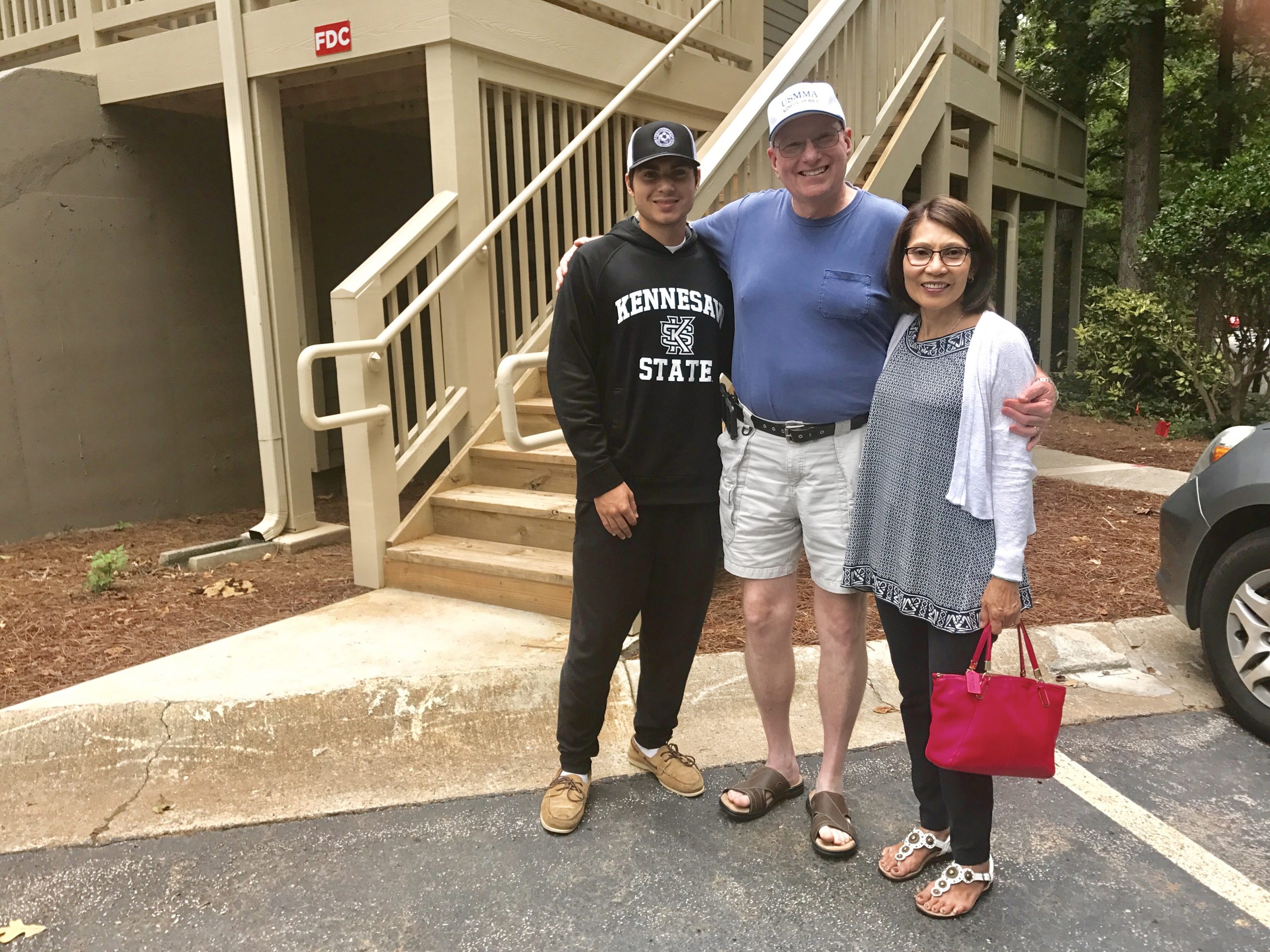 "Goes The Extra Mile"
"Dean really goes the extra mile with helping us locate and purchase a condominium in the Smyrna, GA area. The seller's realtor had a sudden and unfortunate death in the family. Dean stepped in and really went out of his way to ensure completion of the purchase. Without his help the deal would have fallen through. First-class service that is customer oriented. "

-- Ed Nicolaus
"Provided Great Guidance"
"Being first time home buyers, we knew very little going into the home purchasing process. Dean was an open book as a resource and provided great guidance and objective input for each step along the way. He was more than patient and always willing the answer questions or go the extra mile to help us find our dream home. Dean is a great professional resource for anyone seeking guidance in buying or selling a home, I would recommend him 11 times out of 10!"

-- Anna Busby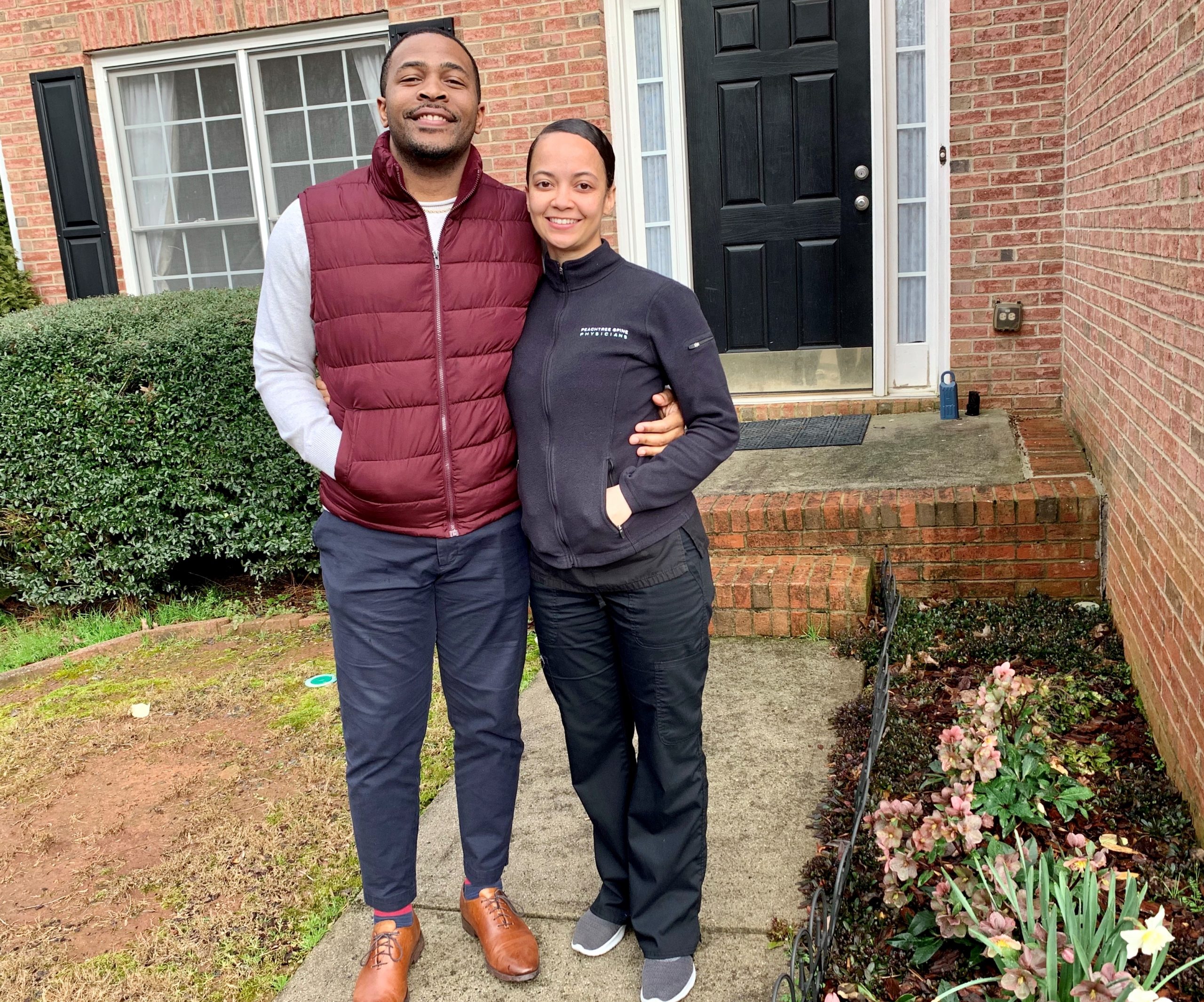 "Best Realtor I've Worked With"
"Dean was the best realtor that I've ever worked with. After switching from an agent that was slow to respond and difficult to get in contact with overall, Dean made sure that I could contact him when I needed and that he would respond quickly. He was able to answer all of my questions regarding home ownership from details about the closing process to information regarding the homes that I viewed. Dean is very knowledgeable and it shows! He truly had my best interests at heart and has already checked on me since my move! I would strongly recommend him for anyone looking for a dependable, knowledgeable realtor."

-- Monika Hill
"Made Everything Easy"
"Dean made everything easy for us! He answered all our questions, helped us find houses before they went on the market and provided sound advice. He's very responsive and thorough with his responsive. I highly recommend Dean to help buy or sell a house!"

-- Breana Koppenhaver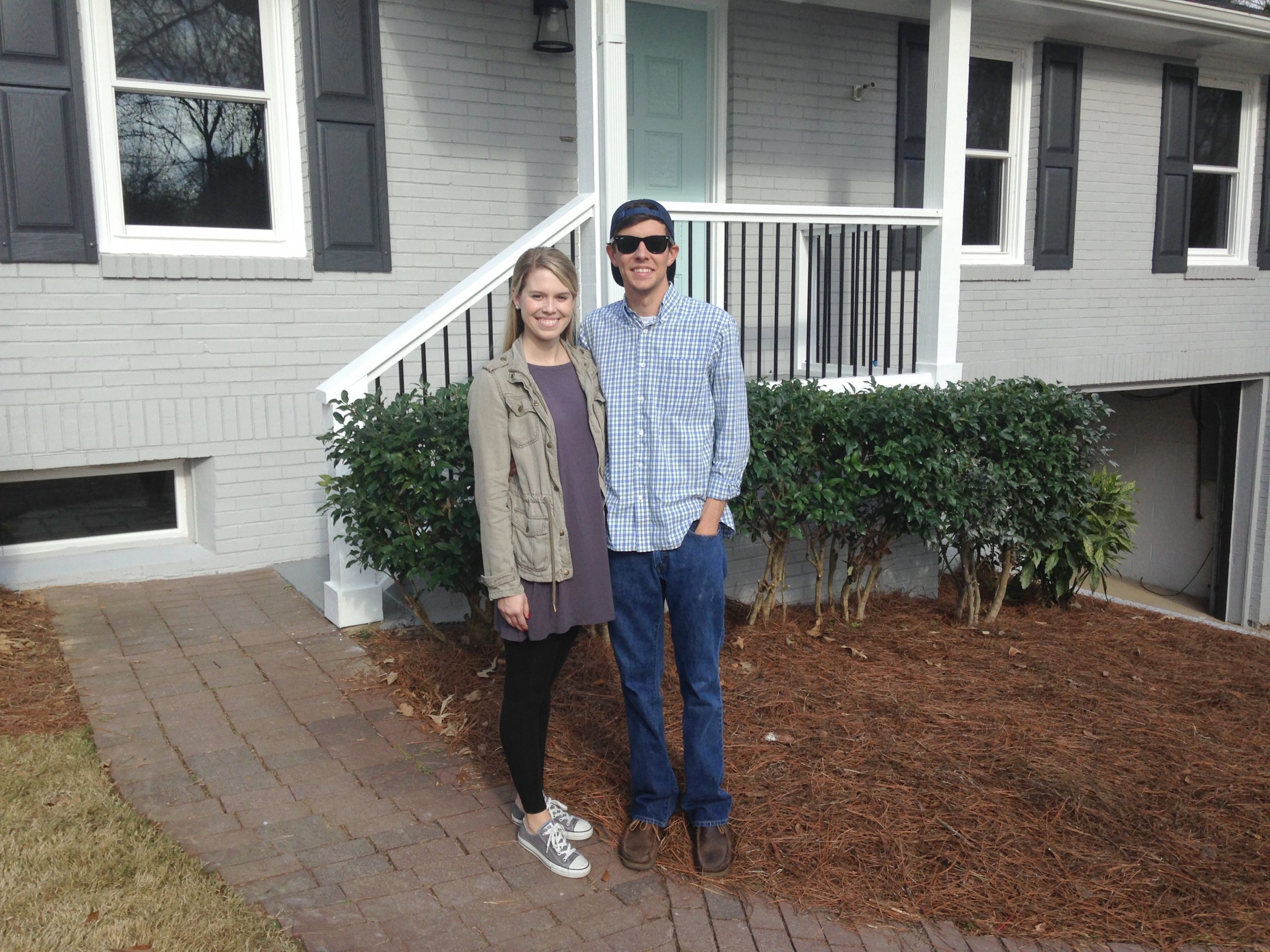 "Was Always Reachable"
"Dean helped my wife and through the entire process of selling my condo and also buying our first new home together. Through all of it he was extremely helpful and made sure we were taken care of every step of the way. Anytime you are buying or selling a home the process is stressful. Having Dean on our side through both of those things truly made a huge difference for both myself and my wife. He was always communicating with us, was always reachable, and helped us get the best possible deals for both homes. I now consider Dean to be more of a friend and would recommend anyone in the Atlanta area work with him. "

-- Trey Hardin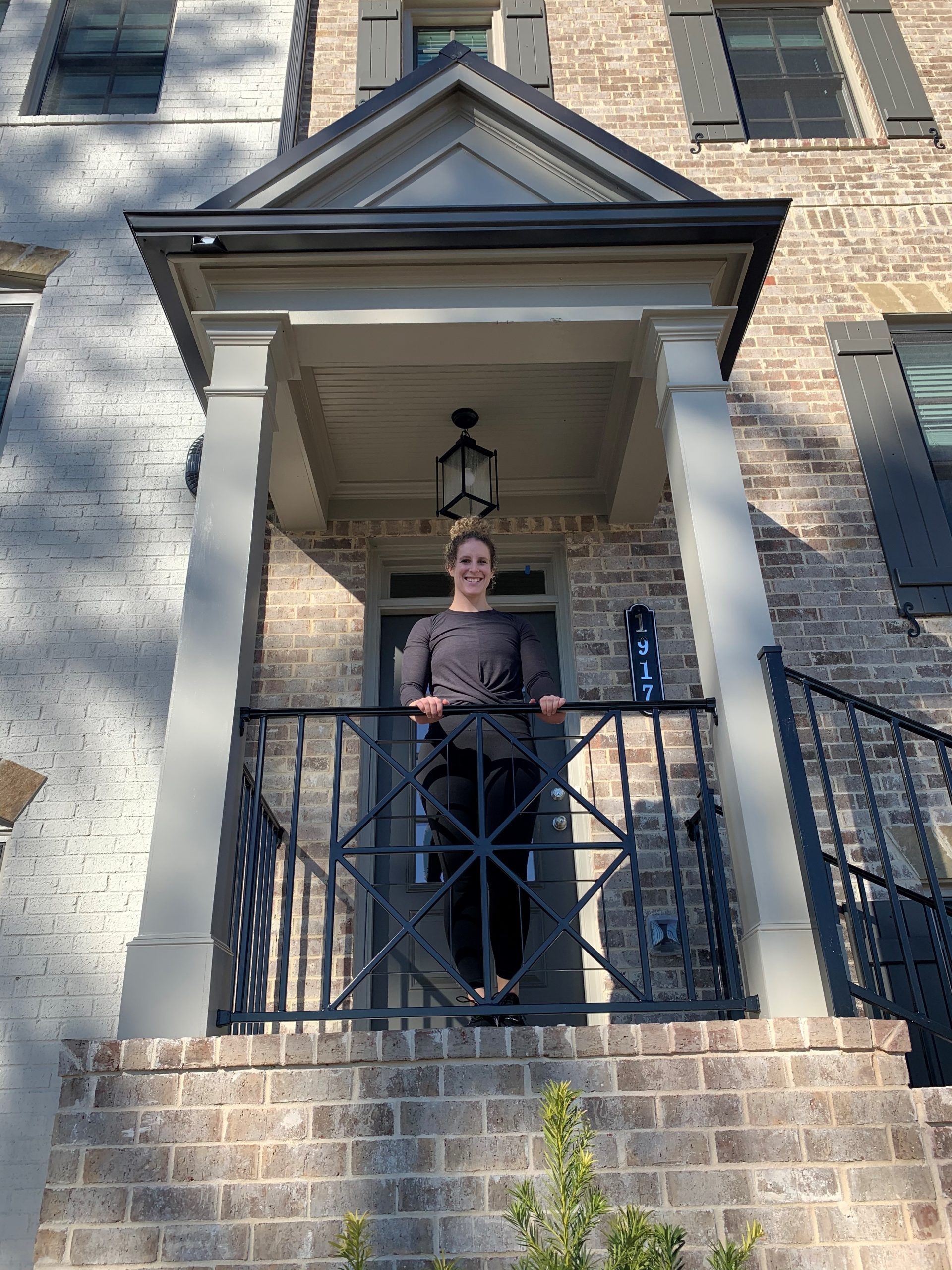 First Time Home Buyer
"Dean made my first time home buying process go so smoothly for me! He informed me of the process, worked around my night shift hospital schedule, helped me out by making calls and appointments for me to help out when shifts were endless during the pandemic, and was so patient with showing lots of different homes when I was indecisive. Dean was prompt and handled things quickly and efficiently while always remaining easily accessible. He negotiated upgrades for me on a new build and made me feel confident in what I was buying. He was there every step of the way and answered all my questions! I would highly recommend him for any of your real estate needs! And on top of all of that, he bought dinner for every night shift nurse in my ICU during covid! We were so incredibly thankful for his generosity! "

-- Lindsay Baker
"Highly Recommend"
"My wife and I would highly recommend Dean Buchan for your real-estate needs. As first-time home buyers, it was critical for us to go with an agent that was willing to go out of his/her way to ensure we understood the real-estate buying process from start to finish. Using his experience, knowledge, and exceptional work ethic, he made the process of finding our dream home simple and enjoyable. He made himself available for showings at our convenience and was extremely responsive to any questions or needs we had throughout the process. He was able to offer us insight and direction when needed, without making my wife and me feel pressured to make decisions we were not comfortable with. On top of that, Dean's professionalism is second to none, and he is a pleasure to be around. My wife and I now think of Dean as a friend just as much as we think of him as our agent. We will continue to use Dean for any of our future real estate needs and highly recommend you do the same!"

-- Kevin Lanier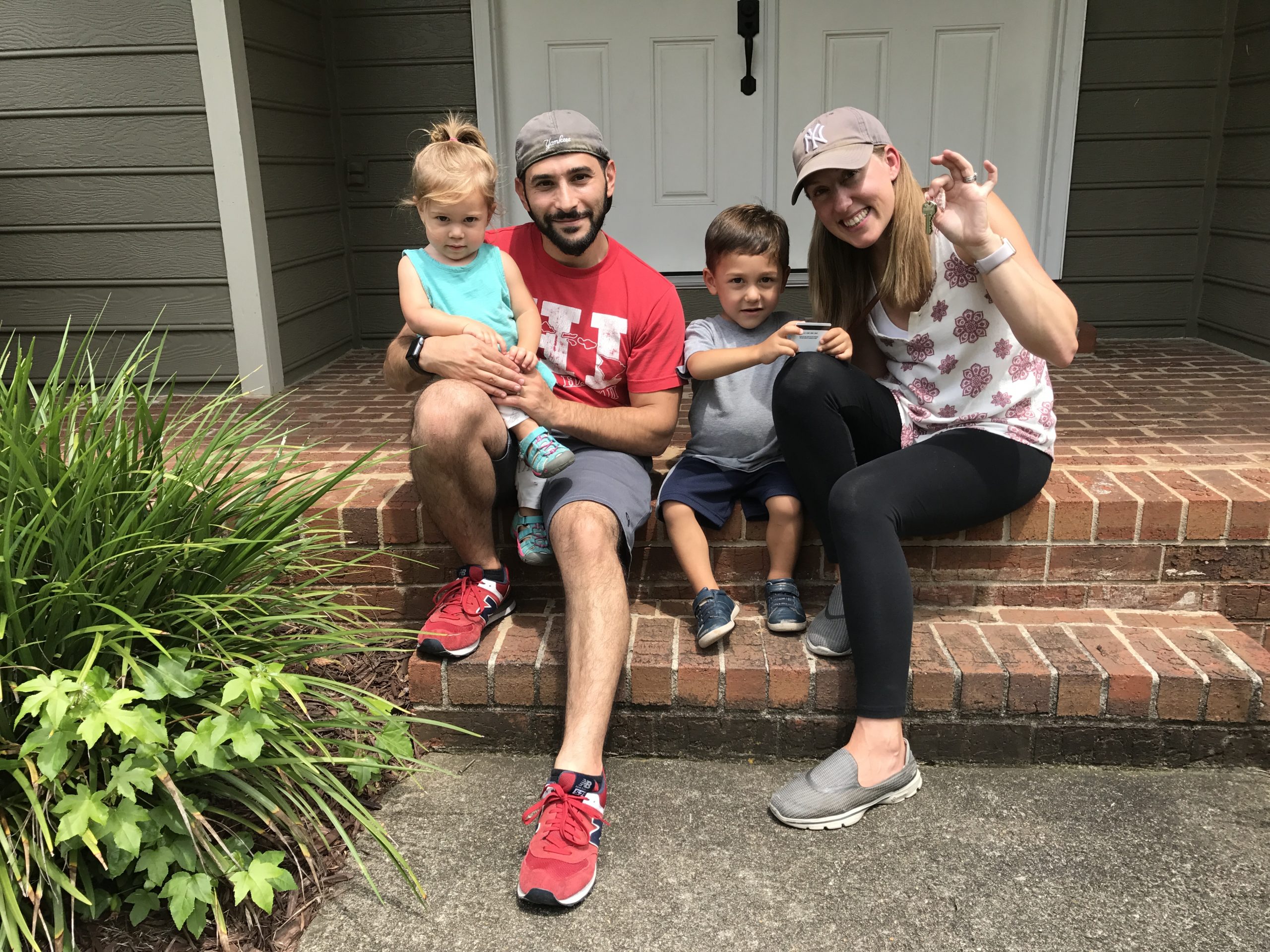 "By Far The Best Experience"
"We were in a situation where we needed to buy a home quickly. Our standards for a realtor are likely the same as just about anyone else; responsiveness, knowledge, rationality and honesty. So not knowing where to start we looked at reviews and came across Dean. We contacted him via email and rather quickly received a reply back. Learning that we were qualified and motivated buyers working in a sellers market, Dean moved fast to schedule showings for places we wanted to see. I don't think there was ever a time when Dean didn't answer the phone when we called. He was always on top of his email replies as well. This was by far the best experience and we are so grateful to Dean for all his help, support and friendly disposition. I cannot say it enough that we would recommend him to anyone and most certainly will in the future! "

-- Nancy Ganz
"Fantastic"
"Dean was fantastic. If you want a knowledgeable agent who makes himself available to you at all times, Dean's your guy. We really felt like we were Dean's only clients because he was so accessible throughout the homebuying process. We had a special case with the home we were living in, and Dean was patient and ready to begin the process as soon as the time came. When we found a home quicker than we expected, he was prepared to help us make the purchase. Don't go to anyone else to buy or sell your next home. Dean is as good as it gets."

-- Sean Breslin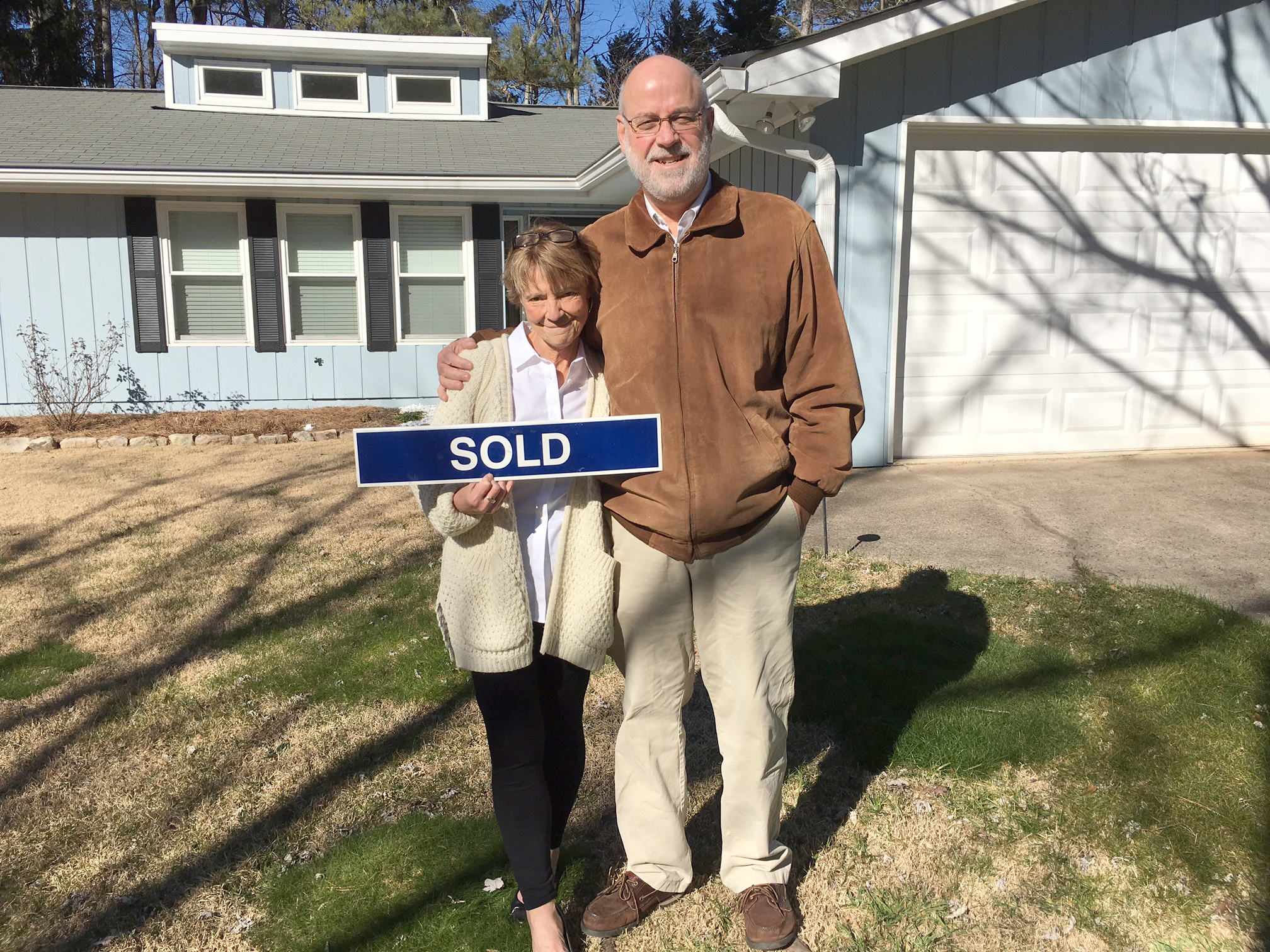 "Executed Flawless Plan"
"I met Dean when I blindly walked into the local Coldwell Banker office in order to list a property my wife and I were anxious to be rid of. I was prepared to accept the first agent on deck. Fortunately, I got Dean. Because I needed an agent who was more ready than dynamic. He listened well and executed a flawless plan. The property sold in 5 days only 2 weeks before Christmas. Dean has my highest recommendation."

-- Ed Maher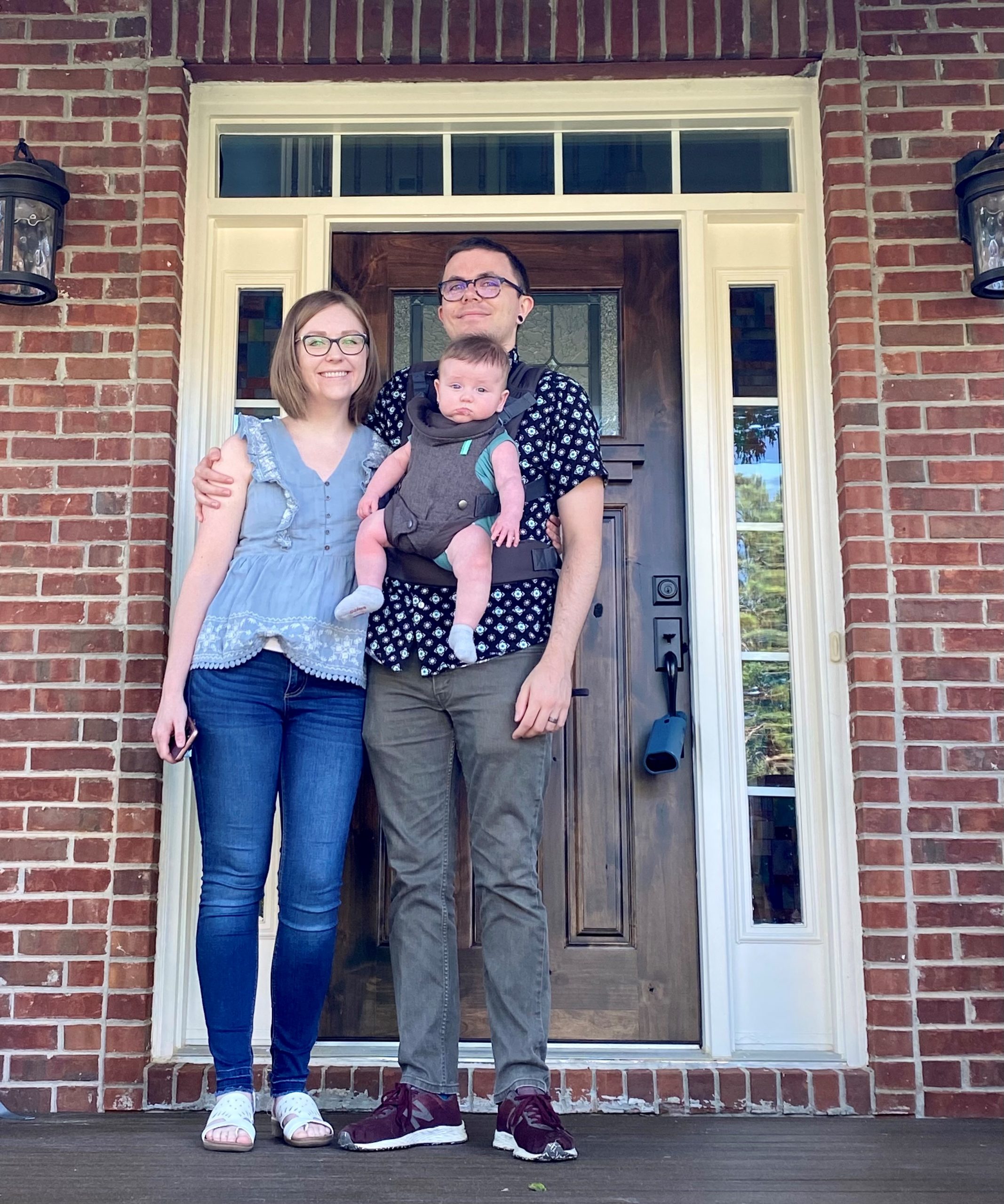 "Pleasure To Work With"
"Dean was an absolute pleasure to work with. We live out-of-state and thought it would be a nightmare to find a house in Atlanta on such a tight schedule. However, Dean made everything so easy and convenient for us; you can tell that he is a truly caring and helpful person. Needless to say, we found our dream home and, with his expert guidance, feel very comfortable as first-time home buyers. I would highly recommend working with Dean."

-- Emily Meyer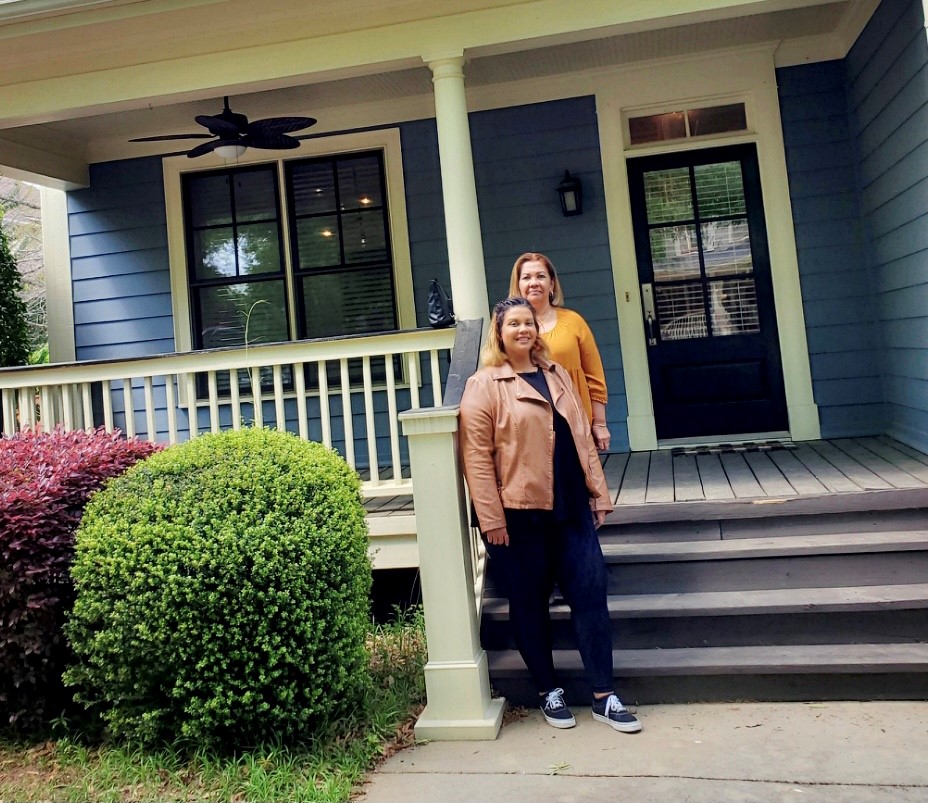 "Always Very Helpful"
"Dean, was able to find us our second home here in Georgia. He also was able to sell our first home here in Georgia at a great price. Always has been very helpful in giving us insight regarding the whole process of buying a new home and selling one as well. In addition giving us pointers after buying our home and overall point us in the right direction for any assistance. Thank you! If you're looking for someone who is responsible and knows how to work around your schedule this is the person."

-- Diana Simpson
"By Far The Best"
"With buying and selling many homes through the years, I have worked with countless Real Estate Agents. Dean Buchan was, by far, the best! Not only did he sell our home within 24 hours of listing (which I attribute to his incredible marketing skills), he handled every interaction exceptionally with respect, a calm demeanor and expert knowledge. Also, it didn't matter the time of day or night, Dean immediately followed up with us every single time throughout the entire selling process through and after closing. Our stress was off-the-charts with moving across the country, starting a new job, selling and buying homes and acquiring a mortgage. All with very little notice. Dean was the one person we could count on to do what he promised, handle it professionally, communicate effectively and gently guide us through each step. With my high standards & expectations of professionalism, I rarely see the caliber of person that Dean demonstrated himself to be not only as a Real Estate agent "

-- Mary Jarvis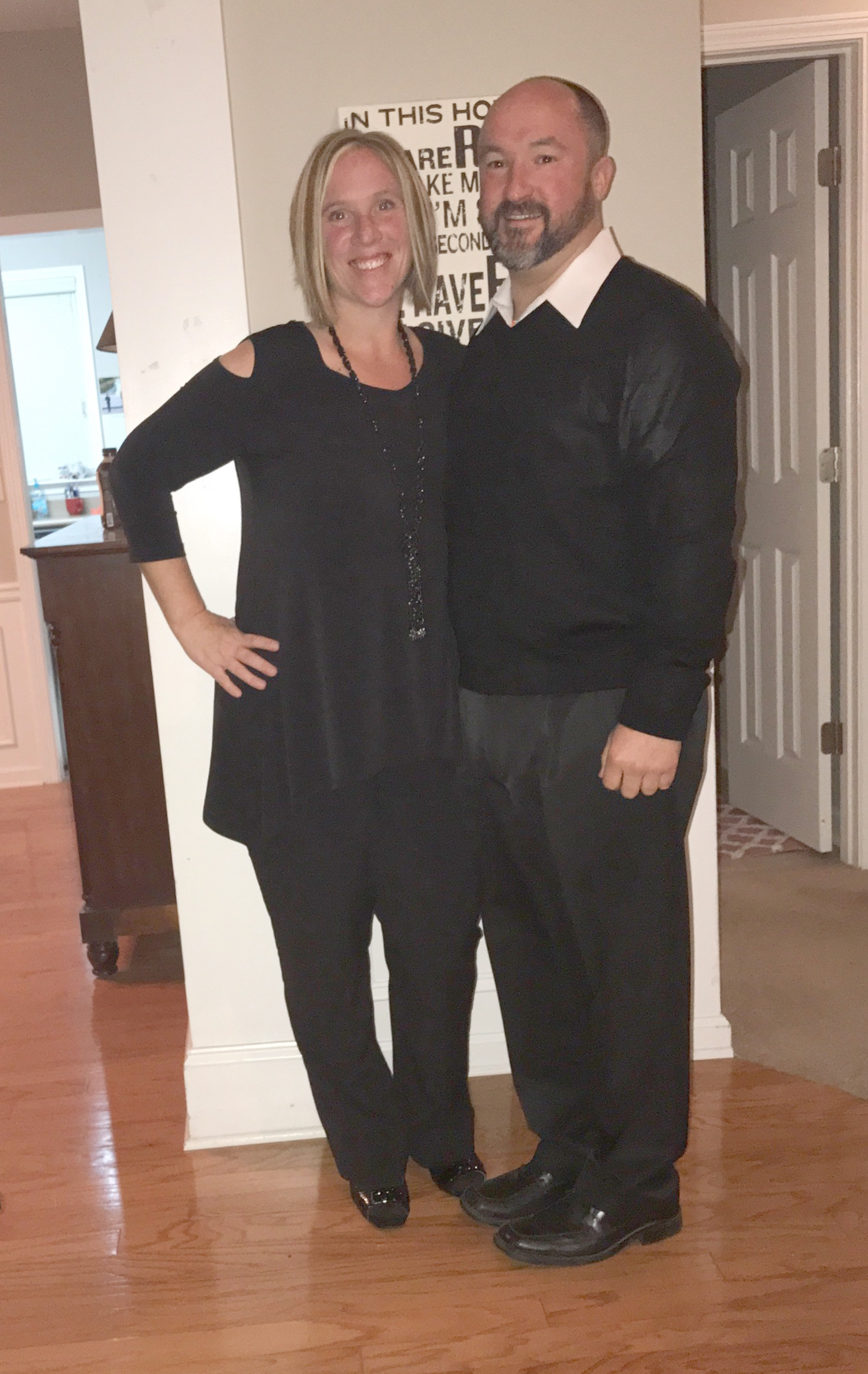 "You Can Tell He Truly Cares"
"Dean is an outstanding realtor. He makes the process simple and easy. He has great follow up and attention to detail. You can tell that he truly cares about his clients and also their furry four legged friends. My whole family has used Dean for their real estate needs and I would highly recommend him for buying or selling a house. "

-- Courtney Pollard
"Very Patient"
"Dean did a fantastic job throughout the process of our home search and purchase. He was very patient as we transitioned from South Carolina to Atlanta while taking on new jobs. Dean is very attentive and diligent in seeking out opportunities. He's very personable and it's evident that he cares greatly about finding the right home for his clients. I would recommend Dean for the purchase of a home or the sale of your home without reservation."

-- Hank Cobb
"Exceptional Realtor And Friend"
"Dean is an exceptional realtor and friend. He was very patient and was able to match us with the perfect home. Throughout the process of searching for a home he was always willing to go the extra mile...literally! We looked in three metro Atlanta counties until deciding on Cobb. Dean was always able to answer our questions and ease any worries we had. My two small children adored him and would ask when we could go looking at more houses with "Mr. Dean." We were blessed to have him recommended to us, I hope I can do the same for another family."

-- Laurie Kelly
"Sold In One Day"
"Dean sold my home the first day it was on the market. He did a fabulous job advertising and even created a video promoting my home. I highly recommend Dean for everyone's Real Estate needs."

-- Susan Garcia
"Understands The Market"
"I published a post on NextDoor looking for a real estate hustler and I received many recommendations. After looking into each realtor I decided I would contact Dean first, and I am really glad I did. He responded right away and was very responsive throughout the entire process, texting back almost immediately. If I wanted to see a house his response was "let's go." He understands that in this market there is no time to waste. We finally won a contract bid on our 3rd offer and I believe it had everything to do with how quickly Dean got us in to see the house and how quickly he got the offer over to the listing agent. The seller accepted our offer right away and we were under contract the next day. Higher offers started pouring in before the ink was even dry on our contract. I know that we would not have gotten this house if it wasn't for Dean moving with urgency. You cannot wait even a second if you want to buy a house in this market. Dean is very calm, patient, and he presents you with"

-- Lisa Hayes
"Found Our Dream Home"
"Dean was such a pleasure to work with. Being first time buyers, he really helped us throughout the process and most importantly had a lot of patience with us. We weren't afraid to ask or talk to him about anything we were unsure of. He helped us find our dream house based on what we needed and could afford and we couldn't be happier with him or the house! Thank you Dean!!!"

-- Jackie Jones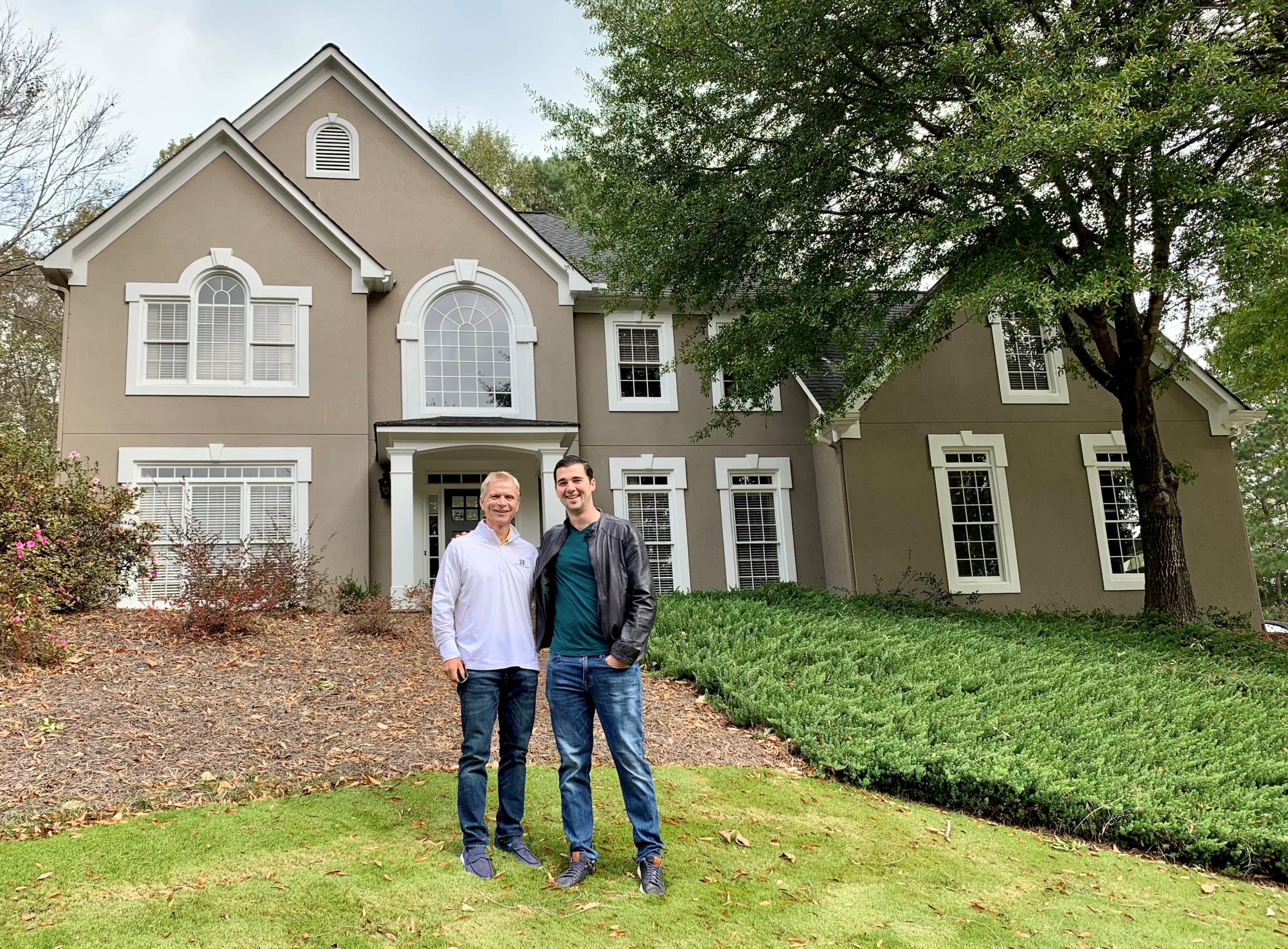 "Felt Like The Number One Priority"
"We cannot say enough good things about Dean and our housing experience!! We gave him a challenging timeline and he did everything in his power to make our dreams come true...and they did! Dean makes you feel like you are his number one priority, supports you yet is honest, and fights for you when necessary. We will recommend Dean to anyone buying or selling a home. Our experience was so positive we actually already miss the time we spent preparing and looking for homes!"

-- Sean Tobin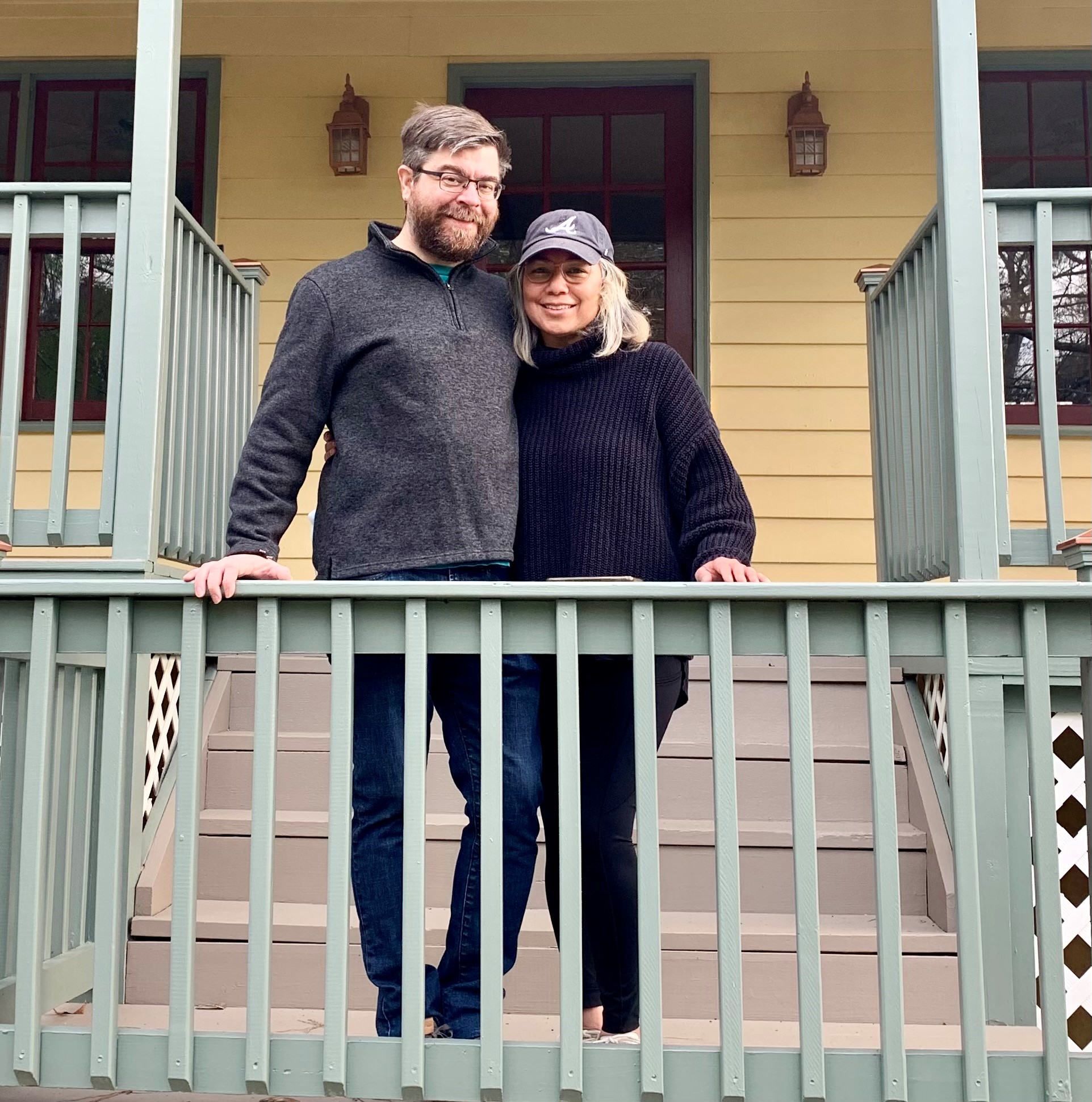 "An Absolute Gem"
"Dean is an absolute gem. After he found a rental for us, we kept in touch for 5 years. When we were ready, we knew who to call. We felt genuinely supported throughout the entire process. He is accessible, attentive, punctual, knowledgeable, patient, friendly and most importantly professional. We are extremely grateful that we had him looking out for us and will recommend him for years to come! "

-- Raquel Kruse